Golf Course
Since 1994 until the present, Mr.Yoshikazu Kato (Famous golf course designer) made meticulous attention to design Treasure hill golf club for golfers around 26 years. Treasure hill golf club surrounded with the fantastic natural environment. Golfers can experience the serenity and challenge with a complex order for a difference in each hole. It makes golfers feeling change hole by hole for 18 holes with 72 pars round, from a seemingly simple but challenging.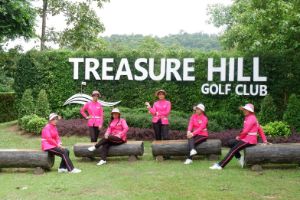 Enjoy taking a photo with friends at Treasure Hill's backdrop before the game. Then go golfing as you travel into the nature 18 holes long.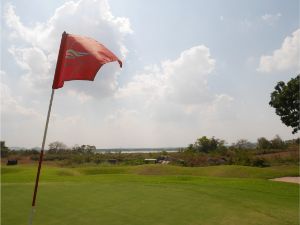 Enjoyable and refreshing with the only one hole that you can see the "Panoramic view" from our course.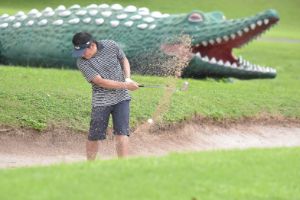 The longest hole that golfer can see the "big croc" in this course, bunker and water hazard that will be the obstacle of this hole.